Professionals at the forefront of the event industry!
Grand Pavois Organisation (GPO) places its tailored expertise, advice, know-how and experience that is unique in France and overseas at the service of water sports events.
Given its associative status. GPO is devoted to promote the boating and water sports industry and the development of the practice, GPO has a close relationship with the international boating and water sports professional world and a recognised know-how in the world of nautical events. 
GPO can manage all or part of your nautical events by relying on a team of full-time staff –  with professional skills such as communication and media relations, marketing and sales forces, technical and logistics both on land and at sea, partnerships and PR – to :
Create and organise boat shows in France and internationally,
Create and organise ocean races and transatlantic rallies, to host international races stopovers,
Organise and host BtoB and BtoC events and public relations operations (company regattas, launches and naming of exceptional boats, promotional tours, etc.)
International references:
Boat shows
:
Grand Pavois International in-water boat show since 1973 (top 5 international in-water boat shows), "Les Nauticales" Aix-Marseilles Metropolis boat show in La Ciotat (from 2013 to 2020), Itajai International Boat Show – Santa Catarina (Brazil-2014), Shenzhen International in-water boat show (China -2009, 2010 and 2011), etc.
Ocean-racing events:
World40 (the Class40 World Championship) in June 2022, Défi Atlantique Class40 Guadeloupe/Horta/La Rochelle in 2019, Transat 6.50 La Charente-Maritime/Bahia (France/Brazil in 2001, 2003, 2005, 2007, 2009 and 2011), Défi Atlantique (qualifying race for the Vendée Globe 2004/2005) from Salvador de Bahia to La Rochelle (2003), Stopovers of the Volvo Ocean Race (1998 and 2002) in La Rochelle (France), etc.
Water sport events
:
The Rallye des Iles du Soleil since 2017, naming of François Gabart's Imoca 60 "Macif60" (2011), Yannick Bestaven's Class40 Le Conservateur (2015), Maud Fontenoy's L'Oréal Paris (2006), summer tour of L'Oréal Paris to meet young adventurers (2007), etc.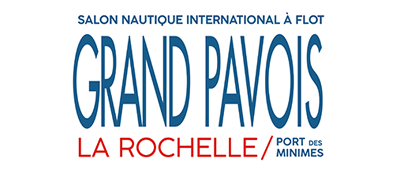 The Grand Pavois La Rochelle
Every year in September, it is the essential boatshow for water sport professionals and enthusiasts!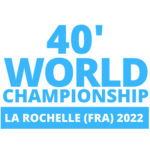 World 40
A Class40 World Championship organised by Grand Pavois Organisation (GPO) will be held in La Rochelle in June 2022.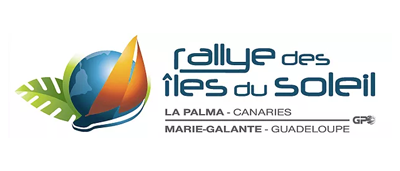 The Rallye des Iles du Soleil
Transatlantic open to all, the Rallye des Iles du Soleil allows amateurs to live the dream of all sailors, to cross the Atlantic in a fleet in complete safety.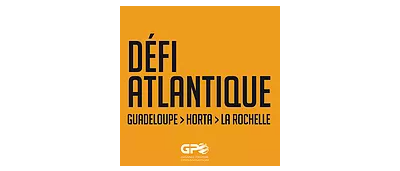 The Défi Atlantique Class40
Return crewed race of the Route du Rhum for Class40, the Défi Atlantique departs from the West Indies heading to La Rochelle via Horta in the Azores.
A UNIQUE STATUS IN THE WORLD OF WATER SPORT EVENTS!
It was in 1973 that four pioneers from La Rochelle's shipyards had the idea to create an independent professional association to promote the interests of the water sports sector. This led to the creation of the Grand Pavois Organisation association, the mission of which was to create an in-water boat show where it would be possible to meet the heads of shipyards and, above all, make appointments to test boats at sea before buying. Today, the Grand Pavois Organisation is still governed by a Board of Directors made up of water sport professionals.